Beer Week in Philly: Traunstein at Brauhaus Schmitz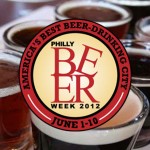 THIS week starts one of the BEST Philadelphia events of the year: The Philly Beer Week.
Dine and Traunstein at Brauhaus Schmitz!
Thursday June 7th – Sunday June 10th 5:00 pm – 10:00 pm
Traunstein Hofbrauhaus, Brauhaus Schmitz's exclusive German import brewery (we are ONE of only TWO bars in the USA to have this delicacy) is celebrating its 400year anniversary. What better way to celebrate then a German food pairing with our Chef Jeremy Nolen and 400cent Traunstein beers. We will be featuring 5 different styles from this brewery!
Here's a mini update on the other events at Brauhaus Schmitz this week:
Wed 6/6: State of the Union – 7PM
Philadelphia Union Player appearance (guess who!)
Warsteiner specials & giveaways
Fri 6/8: Euro Cup Opening Day
Spaten/Franziskaner Boot/Liter Mug Event – All Day
2 Liter Boot filled with Spaten/Franziskaner and take it home with you! $40
1 Liter Mass filled with Spaten/Franzikaner and take it home with you! $20
(while supplies last)
Related posts:
Related posts brought to you by Yet Another Related Posts Plugin.
Print This Post