New Books in German
The Goethe Institut is very pleased to announce that the Spring 2012 issue of New Books in German is now available online.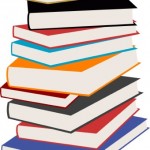 This marks the 31st edition of the publication dedicated to introducing the best of contemporary literature from Austria, Germany and Switzerland. With a special focus on Berlin, this issue introduces NBG's new 'Literary Capital' series, with issues devoted to Vienna and Zurich to follow. Click through for reviews of fiction, short stories, crime & thrillers, debuts, non-fiction, and children & young adults' titles!
http://www.new-books-in-german.com/english/273/273/129002/liste9.html
No related posts.
Related posts brought to you by Yet Another Related Posts Plugin.
Print This Post